==OOC INFO===
Minecraft IGN:
mike325
Age (IRL):
14
Time Zone:
Pacific Standard
How often can you be on the server?:
Possibly a few hours a day.
Do you have a good grip on the English language?:
Yes.
Explain Metagaming:
Metagaming is when using ooc info for your in game character.
Would you use metagaming on Tamora?:
No.
Explain Powergaming:
Powergaming is overpowering your character or forcing actions or using overpowered actions, I.E. *uses a sword made of sun fire to slice your head off*
Would you use powergaming on Tamora?:
No.
Have you read and fully understood the servers rules?:
Yes.


Favorite rule: No hacks.

Least favorite rule: None.

What is Role-play?:
Roleplay is acting in a fictional or non-fictional character who isnt you.
List any previous experience you have had with Role-play if any:
1 Year of DarkRP and Perp in Garry's Mod
How did you hear about us?[b] A friend told me.

[b]Were you referred here by anyone? If so who: Syndrome229
===RP INFO===
[b]Character Name:
Mike Ikra
Race (anything but dwarf):
Human
Elf
Character Age:
22
Character Biography (at least 1 paragraph):
Mike Ikra, son of Xander Ikra and Katherine Ikra, was given up for adoption alongside Chad Ikra. After some time, both were adopted but by different people. The family were human, poor, and thieves. No one would ever hire a peasant such as anyone in that family, so they relied on thievery. They required someone to help them in their old age, so they adopted a child who's thoughts where not clouded by the ranks in society.
In his younger 20s, he went to a local Tavern, and read the news there. Mike Ikra read of a distant glorious war hero named Chad Ikra. Mike recognized the name and became very interested. After reading on some more and finding that he was once up for adoption also, Mike got the idea that he may be a brother. Once the article ended, Mike became very dissapointed, for he was hoping that there would be more information to possibly comfirm if the possibility of a lost brother was true.
A few days later, there was a painting of someone leading an army. Mike came closer to the painting, and slightly recognized the warrior. Mike asked people who he was and they responded all saying it was Chad Ikra. After hearing of this, Mike started sending letters to Chad Ikra, telling him of what he thinks may be true.
Mike then recieves a letter 3 days later from Chad Ikra stating that he would like to invite Mike to Tamora to meet him. Mike, being very excited, tells his family about the news, but they did not approve, and forbid Mike from leaving. Mike was trained well though in the thief skills, so he snuck out with his supplies, and began his long journey to Tamora to meet his long lost brother. Two months later, he arrives to a burning city, and the trail of his brother. Mike the sought out his brother and followed the trail.
What does your character hope to achieve?:
To be looked up to for using his thief skills for good.
A picture of your current skin: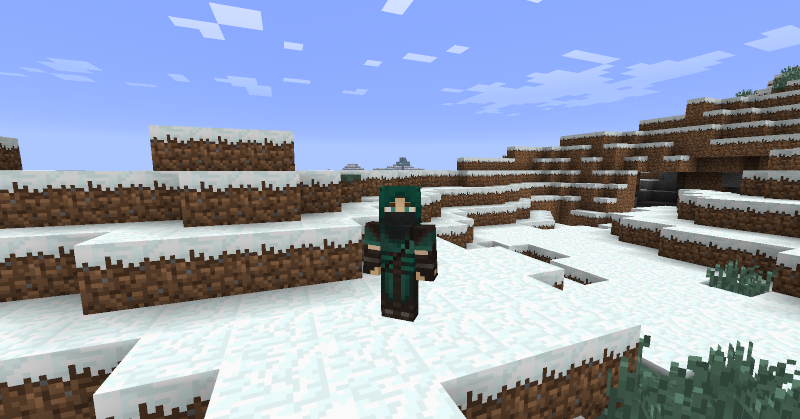 ===RP SCENARIOS ===
You MUST answer 2 of the 5 RP questions listed, the were written with no specific path in mind. DO as your character would do. DO NOT have any powergaming, metagaming, or anything else you wouldn't use on Tamora in the answers.
Your character walks into the center of town, a particular shop catches your eye, you walk up to the merchant who appears to be selling a wide variety of wares, "G'day my boy!," the shopkeeper bellows as he sees you gazing at his collection of goods, "What can I do for ye' today?"
Mike would just look at the items, and if nothing interests him, he just leaves.
As you are pleasantly walking down a road of Tamora, you pass a rather large shrub. At first you don't pay any attention to it, until a rustling is heard and a bandit jumps out from behind it! He approaches you with a dagger drawn.
Mike would just negotiate with the bandit attempting to convince him that Mike was just a poor man with nothing to spare.
You are sitting happily in your home, watching the fireplace, as the embers fly up soar through the air, when all of a sudden you hear a commotion outside. You look through the window, only to spot a friend of yours and a guard yell insults at one another, you watch intently, deciding what to do, when your friend turns to the window, and spots you looking at their query.
I would go out and ask them what they were arguing about.
After journeying to Tamora, you take a look around you, gazing at all of the find sights. Finally it comes to your attention that you have no idea where to go. You spot a well-dressed man, holding a map in front of him.
Mike would look over the man's shoulder and read the map, and go on his way.
Walking through the lands, you come upon what seems to be an abandoned house, the wooden walls seem to be chewed away by some animal, and all the windows seem to be shattered. At first you pay no attention to the house- as you have an important place to go, but then something catches your attention..a gleam....the type of gleam that could only come from...a diamond sword.
Mike would first take a look at his surrondings, looking to see if there is any potential dangers around. If none, Mike would still coutiously move up to the sword.